FEATURES
Real-time tools & insights so you can respond to problems
before your users even notice them.
LOGBOOK
DIVE INTO YOUR LOGS
Navigate the waves of data by searching your logs and exceptions by parameters such as User ID, device type and app version. Take full control over which logs are sent to the cloud with a simple configuration that works on the fly.
BRIDGE
REAL-TIME ANALYSIS OF YOUR APP LOGS.
View your logs and exceptions with a clear and holistic map of your mobile app. Easily switch between an hourly, daily or monthly overview.
Detection
INSTANT & INTELLIGENT ALERTS
You can rest assured that Shipbook's automated alert system will notify you in the event of a malfunction or when unusual activity is detected.
New ShipBook Alert from "Demo" app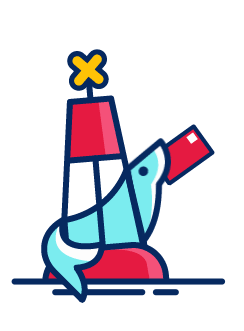 of the sessions had an "error"
INTEGRATION
with
FIREBASE CRASHLYTICS
With one click, you can view all the logs leading up to the crash and uncover why the crash occurred in the first place.
Why Integrate Shipbook with Firebase Crashlytics?
Connect Crashlytics to Shipbook and get the full picture as to why your mobile apps are crashing.
Integration with Shipbook

is
fast & simple and will instantly eliminate the guesswork as to the source of the issues.
Shipbook allows you to see all of the logs in the session of the crash and provide an indication of the cause of the crash.