Get started. Set sail.
Simple plans for apps of all sizes
For larger companies that want to keep track of their app's data. This plan provides the largest storage and the broadest analysis available.
The perfect option for apps in early development. Learn the ropes and discover the power of the platform. Upgrade at any time.
​
​
Retains logs for 24 hours

Store up to 100,000 daily logs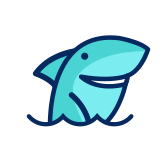 Total logs stored: 1,350 million
Big companies with a constant stream of logs know what's best for them.
Contact us directly and we will set up a custom made plan that will be tailored to your needs.
Our mission is to make your coding more efficient. We are constantly improving our tools and believe that your feedback is crucial to this process. Throw us a line and share your thoughts: support@shipbook.io